Kasada & AWS
Superior Bot Mitigation & Application Protection for Web, Mobile, and APIs.

ENHANCED SECURITY FOR YOUR AWS SOLUTION
Kasada's advanced automation defense cloud complements AWS Edge Services to mitigate bad bots, reduce application exploits, and prevent API exfiltration and sophisticated DDoS attacks. Our zero-trust philosophy detects the presence of malicious automation in real-time before it does damage, including bots never seen before.
Premier Bot Defense
Our modern client-side approach accurately identifies and stops malicious automation before it's allowed to enter your infrastructure, including bots never seen before. Bolstered with machine learning and Kasada's SecEng defenses.
Web Application Protection
Kasada complements web application security solutions like AWS Shield by stopping automated scanners that lead to the top 10 most critical web application security risks like injection attacks and zero-day exploits.
DDoS Mitigation
Working with network security products like AWS CloudFront, Kasada prevents against volumetric threats that can overload infrastructure, flood bandwidth, and exhaust resources.
BOT ATTACKS ARE COMPLEX.
YOUR SOLUTION SHOULDN'T BE.
No heuristics to learn. No rules to create. No risk scores to assign. No CAPTCHAs to validate. No problem.
Integrates quickly with your existing AWS architecture

Compatible with AWS CloudFront or any CDN and DNS provider

Up & running in 30-minutes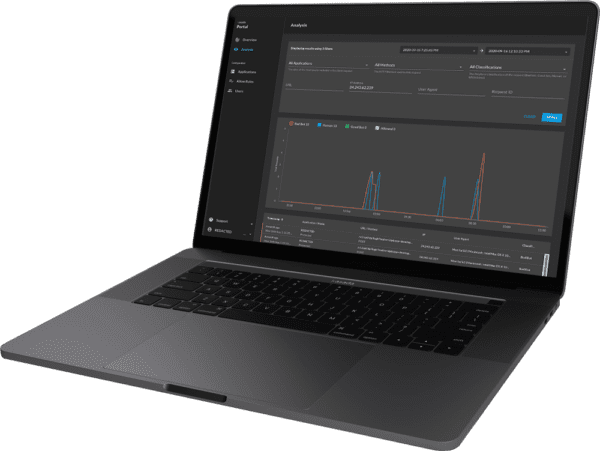 BETTER PROTECTION AT THE EDGE
By detecting malicious automation without heuristics to learn, rules to create, or risk scores to assign, Kasada is able to detect malicious automation and stop requests that would otherwise pass through the AWS Edge. The result is superior protection, better application performance, infrastructure offload, and accurate analytical insights, all offered as a tightly integrated offering.